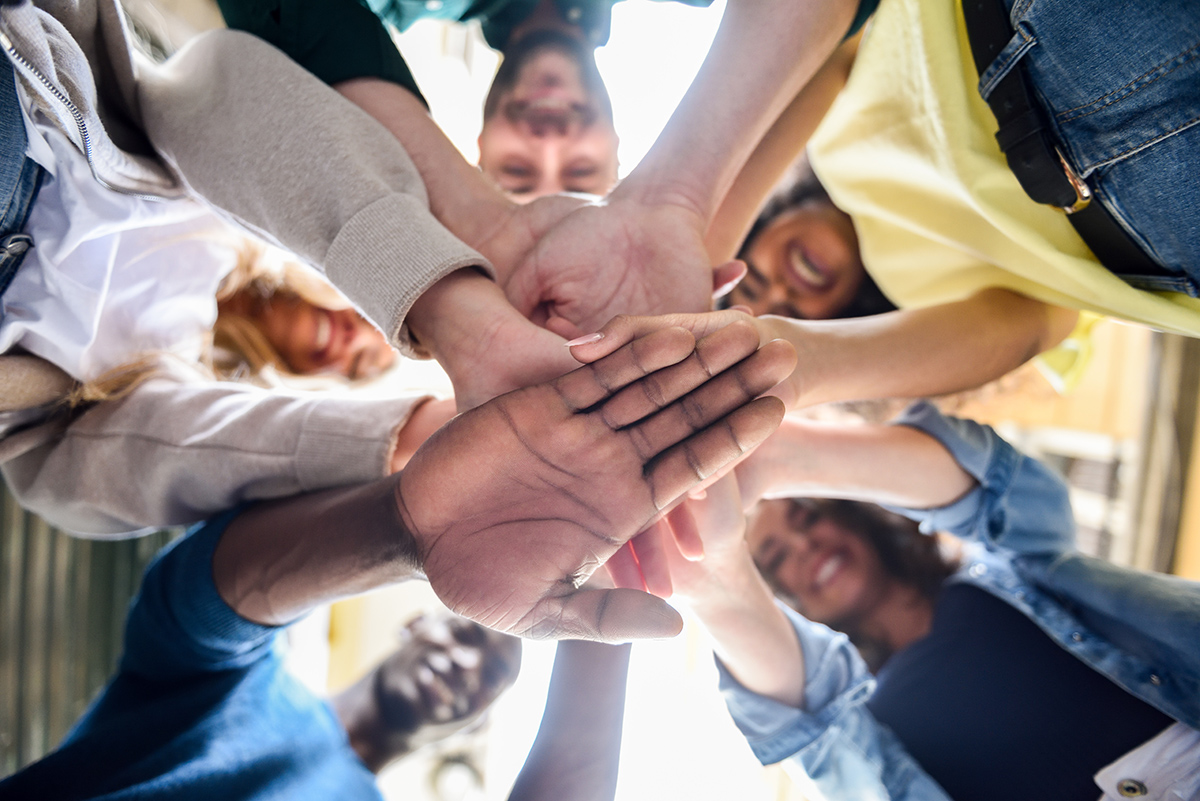 Social Dividend Model
Based on the strategy and in the 3 axes that reflect how we address our themes and material Sustainable Development Goals (SDGs), identified with the participation of our stakeholders, we have defined the Social Dividend Model for the years 2022-2024  that integrates the three dimensions of sustainability: environmental, social and governance.
Comprising 3 programmes, goals for 2024 and various initiatives, the model with quarterly monitoring of our ESG performance meets Novobanco's strategic targets, which involve adopting the best sustainability practices in order to become an ESG benchmark in Portugal.
We are focused on reducing our negative impact on the environment and promoting a more sustainable, low-carbon economy, supporting our customers on their transition journeys.
You can follow the indicators that are part of our environmental sustainability journey:
Green investment (Millions)
Sectors excluded from financing
Investment products with ESG features
Paper consumption (ton)
CO2 emissions from own operations (ton)
| | | |
| --- | --- | --- |
|   | #Social and financial well-being |   |
|   |   |   |
We will manage our business based on social criteria, promoting the well-being of our employees, and contributing to the financial well-being of the communities we serve.
Our social performance is measured by the following indicators:
Social welfare for employees
Psychosocial Risks - % Healthy Employees
Commitment of employees to the bank
NPS (Net Promoter Score) of customers (pts)
Employee volunteer program (hours)
We focus our activity on a responsible business model based on equity, equal opportunities, and gender values, while also positioning sustainability in our value chain.
Our performance is accompanied by relevant indicators for responsible banking:
Women in senior leadership positions
Salary gap - adjusted to the role
Partnerships with organizations that promote the employment of people with disabilities
Suppliers with sustainability assessment
ESG training for employees (#hours)
Social Dividend Model Report - june 2022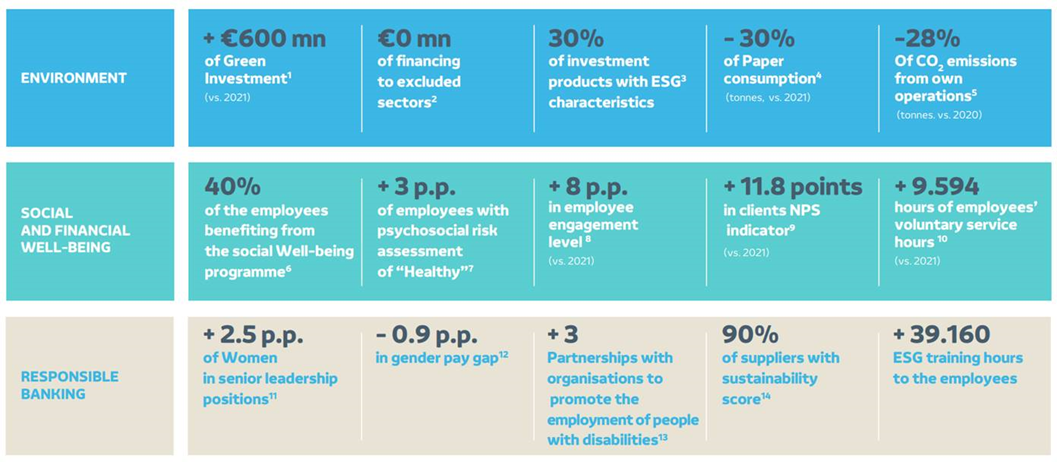 Notes
1. Origination of financing or own portfolio investments in companies whose main economic activity is eligible to the European Taxonomy and origination of financing or own portfolio investments where the use of funds by the borrower or the projects are directed to economic activities eligible to the European Taxonomy or are aimed at investments in energy transition or the transition of the company's business model towards green activities.
2. Economic sectors not financed by novobanco: Weapons, Prostitution, Pornography, Coal (mining and energy production) and Trade in wildlife and endangered species.
3. Investment Funds, Financial Insurance and Structured Products.
4. Reduction of the consumption of photocopy paper, resulting from the implementation of the Phygital program in the commercial network (started in 2019) and the dematerialization of processes in central services.
5. Scope 1 and 2 GHG emissions.
6. Percentage of employees who attended at least 2 program initiatives per year. Programme of initiatives to promote balance between personal and professional life, mental and physical health, healthy living, etc.
7. Annual psychosocial risk assessment study of novobanco's employee base.
8. Assessment of the level of employee engagement carried through the Pulse survey (average % of employee engagement).
9. Net Promoter Score calculated for Individual Clients – BASEF.
10. Promotion of volunteering actions in strategic areas of social impact of the bank. Each employee can take 1 day leave per year for volunteer work.
11. First line managers and Executive Board of Directors.
12. Gender pay gap weighted by the representativeness of each Performance Function.
13. Number of organisations with active partnerships with the Bank.
14. Suppliers with a continuous relationship with Novobanco and annual turnover of over 10 thousand euros.